Sustainable
Innovation
Canvas
Do you want to create a sustainable and successful business? It does not matter whether you are a pro profit or nonprofit organization. This is the canvas! Welcome to use it. You can download it here.
A truly sustainable business, has sustainability integrated at the very core of the business model, and in every part of it. That is why you will not find in the canvas a single box with the name sustainability.
If you want some guidance, read The Manual to Sustainable Innovation Canvas or book a lecture.
This canvas came to life in 2014.
FILL IN THE FORM FOR FREE DOWNLOAD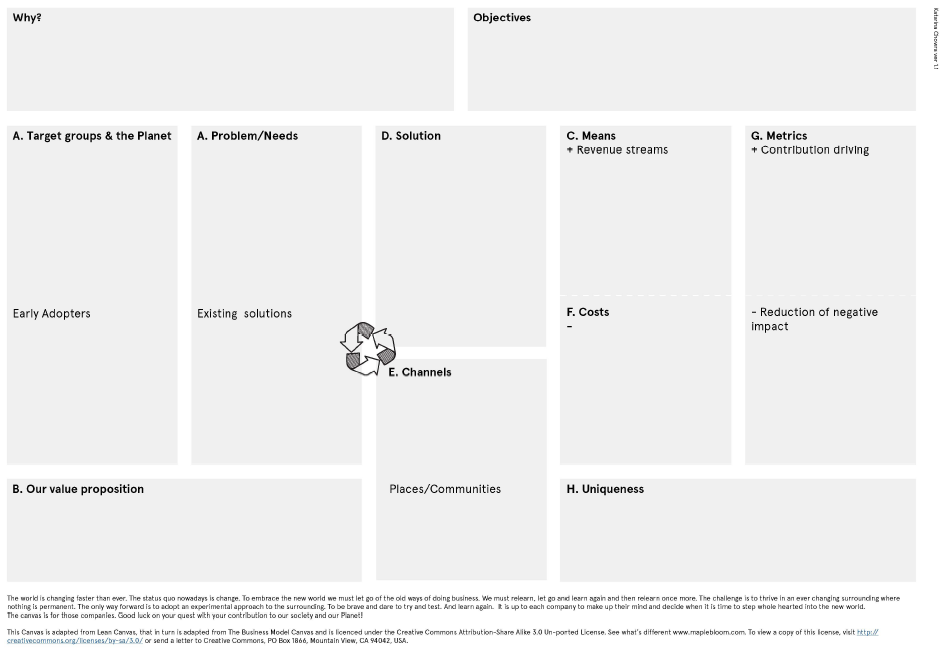 The Sustainable Innovation Canvas, is adapted from the Lean Canvas, that in turn is adapted from Business Model Canvas and is licensed under the Creative Commons Attribution-Share Alike 3.0 Un-ported License.
This work is licensed under a
Creative Commons Attribution-ShareAlike 3.0 Unported License
" data-wplink-url-error="true">
Creative Commons License. To see how The Sustainable Innovation Canvas differ from Lean Canvas read here