We support brave organizations to thrive in the new, evolving, fast pacing world.
We assist organizations in becoming innovative, resilient, sustainable, conscious, compassionate, and continuously evolving.
Also, we support you in finding good learning loops, with follow-ups and impact assessment.
We know that innovation and sustainability are two areas that are deeply intertwined and interrelated. You cannot be truly sustainable without having a culture that embraces evolvement and change.
Innovation based on sustainable consideration will give a profound platform to keep expanding a business and its positive impact on the world.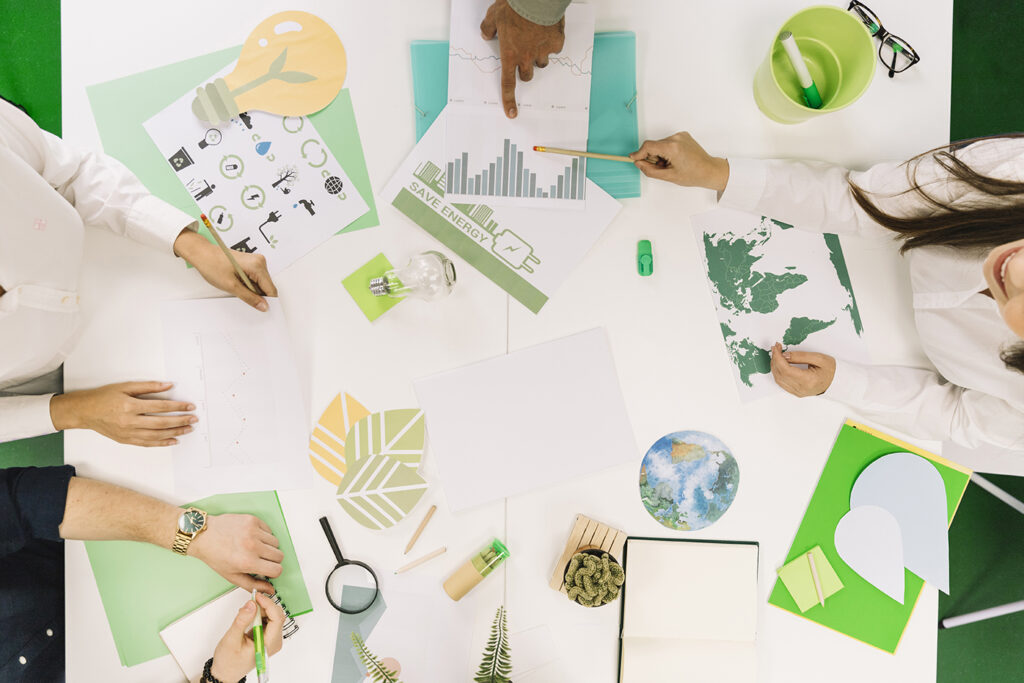 We run workshops, hold presentations, advise board and management teams, and coach companies. We look into the future and share our insights.
We have a broad network of competent and compassionate people to secure the right competence for the task.
We develop tools and methods to:
Increase your innovation power and innovation skills
Transform teams and organizations to be fit for the future (agile, sustainable, innovative and customer oriented)


Define WHY, mission, and vision so it will do the job.

Create a culture that supports business and impact

Identify a viable business as quickly and smoothly as possible.
Our uniqueness is to see how different pieces fit together, to see the whole in every part. The inner and outer perspective. The future, now and history.
We acknowledge that there is an ongoing exponential increase in technology as well as in human consciousness.
We combine skills in innovation and human development with practical hands-on methods such as Lean Startup.
Our humanity, our society, and our planet are at a critical stage. We are facing several challenges that require a new mindset, a higher consciousness, and new holistic solutions.
Maplebloom AB has one person employed and has a network of competent and conscious people.
Our mission is to help companies adapt to the evolving new world so that they can prosper and contribute to a better world for us all.